Springboard has announced 11,000 new places across 321 courses under the Springboard+ Initiative. They have multiple courses in the Pharmaceutical, Medical Device and Biotechnology sectors. All the courses offered lead to awards at certificate, degree and post-graduate level and the vast majority are one year or less in duration and can be studied online/part time.
At LSC we are committed to supporting your career advancement through the promotion of learning and development opportunities, now is a great time to upskill or reskill and take the next step in your career.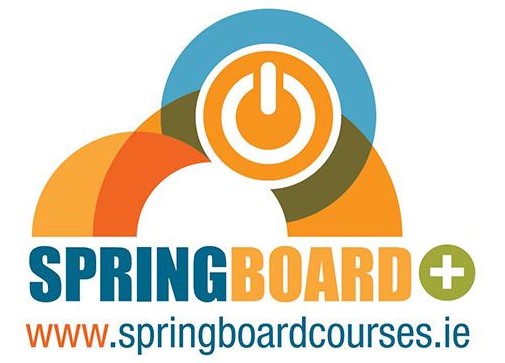 What Is The Springboard+ Initiative?
The Springboard+ upskilling initiative in higher education offers free and subsidised courses at certificate, degree and masters level leading to qualifications in areas where there are employment opportunities in the economy. Springboard+ is co-funded by the Government of Ireland and the European Social Fund as part of the ESF programme for employability, inclusion and learning 2014-2020.
Why Should I Choose A Springboard Course?
The Springboard+ programme are opened to people in full-time employment with 90% of the fee funded.
Earn a certificate, degree and post-graduate in one year or less and study online/part time.
A wide range of courses are available to choose from including Biopharma, Med Device, Lean, Engineering, Supply Chain etc.
Springboard offer a combination of academic expertise and industry focus.
Check out some of their courses:
Biopharmachem    Quality & Validation    Information & Communication Technologies
Business & Management Skills    NIBRT
You can find out more information on their website https://springboardcourses.ie/ or search all their current Life Science Jobs by clicking here: https://springboardcourses.ie/search