As a contractor it is important to stay up to speed with the latest industry trends and new technologies to increase your knowledge and gain access to the best Life Science project opportunities! We have compiled a list of Life Science Industry Organisation's and a reason to join.
As part of LSC's Consultant Success Programme, we provide advice to contractors on professional networking and training opportunities that will benefit your career and keep your skills up to date in the sector.
Joining an industry body is one great way to do this with the benefit of networking with like-minded Life Science professionals. With annual membership fees starting from as little as €100 and discounts available for new members and young professionals this doesn't require a large financial investment!
Here at LSC we have always recognized the value and importance of industry bodies. Since our founding 17 years ago we have actively engaged, supported and volunteered with industry bodies as Life Science industry professionals, event organisers and committee members.
What Are The Key Benefits When You Join A Life Science Industry Organisation?
Networking In The Life Science Industry:
Grow your industry network with like-minded professionals to further your career goals and progress in your area of expertise. Gain access to support and advice from subject matter experts and regulators. Join and follow your relevant group on LinkedIn (see below for our recommended list)
Life Science Events:
Attend technical, social events and seminars to increase your knowledge and keep up to date with industry trends and new technologies. Site visits are often part of organised events to facilitate sharing of best practices, technologies and regulations.
Stay Up To Date On The Latest News:
Keep informed on new project opportunities in the Life Science industry both locally and globally and learn about the latest industry news and developments.
Continue Your Professional Development:
Benefit from improved technical and leadership skills with access to CPD-approved evening and online lectures, seminars and webcasts to help you build, maintain and develop your CPD. Avail of mentoring support and progress towards Chartership with 'Get Chartered Sessions'. It is worth checking with your accountant if Continuous Education and Training can be funded through your Limited Company as a Business Expense.
Top Life Science Organisation's To Join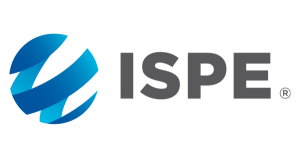 International Society for Pharmaceutical Engineering (ISPE)
Relevant to: All scientific and technical areas of the pharmaceutical manufacturing industry – Engineers, Microbiologists, Chemists, QA, QC, Production, Process Development, Regulatory and Training Personnel
Click below for the:
ISPE  Ireland Website
ISPE Young Professionals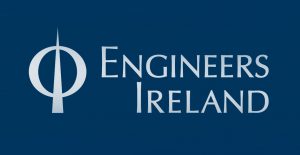 Engineers Ireland (EI)
Relevant to: Professional Engineers, Engineering Technologists and Technicians
Click below for the:
Engineers Ireland Website

International Society of Automation (ISA)
Relevant to: Automation and Measurement Control Professionals
Click below for the
ISA Ireland Website

Parenteral Drug Association (PDA)
Relevant to: QA and QC Professionals in pharmaceutical and biopharmaceutical industry
Click here for the
PDA website
Institution of Chemical Engineers (ICHEME)
Relevant to: Chemical, Biochemical and Process Engineers
Click below for the
ICHEME Website
To learn more about progressing your career and learning and development opportunities in the Life Sciences get in touch with LSC today
---