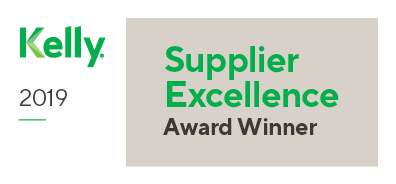 Press Release (1 July 2020) –LSC will be recognised by KellyOCG®, the outsourcing and consulting group of Kelly, with a Supplier Excellence Award during an upcoming virtual event in July. The award is presented to top-performing national and global suppliers that provide superior workforce solutions, and whose service, results and strategic partnerships have made a significant impact on KellyOCG's business. Award winners represent less than 1% of KellyOCG's total active supply chain.
"We are honoured to present LSC with this award for their outstanding efforts to provide exceptional talent solutions. The partnership we enjoy with our suppliers is pivotal to supporting our global customers as we work together in designing what's next for their talent needs," said Pam Sands, Global Lead – Supplier Strategy and Engagement, Professional Services Organisation for KellyOCG.
This year, Kelly will recognise 25 of its top suppliers from the EMEA, AMER, and APAC regions. Six of the award recipients are diverse suppliers.
Suppliers were evaluated on the following criteria
Performance from scorecard results within KellyOCG managed programs
Compliance with legal and program-specific requirements
Engagement with KellyOCG stakeholders' and partnership approach.
LSC are delighted to be once again recognised with this award.  We understand the importance of every project and are committed to working hand in hand with our clients and consultants to optimise performance and delivery every time!
We look forward to attending the virtual awards event later this month and hope to meet our colleagues in person at the Kelly Supplier Forums in the not so distant future!
LSC receiving the Kelly Supplier Excellence Award in 2017 at the Spring Supplier Forum in Berlin.