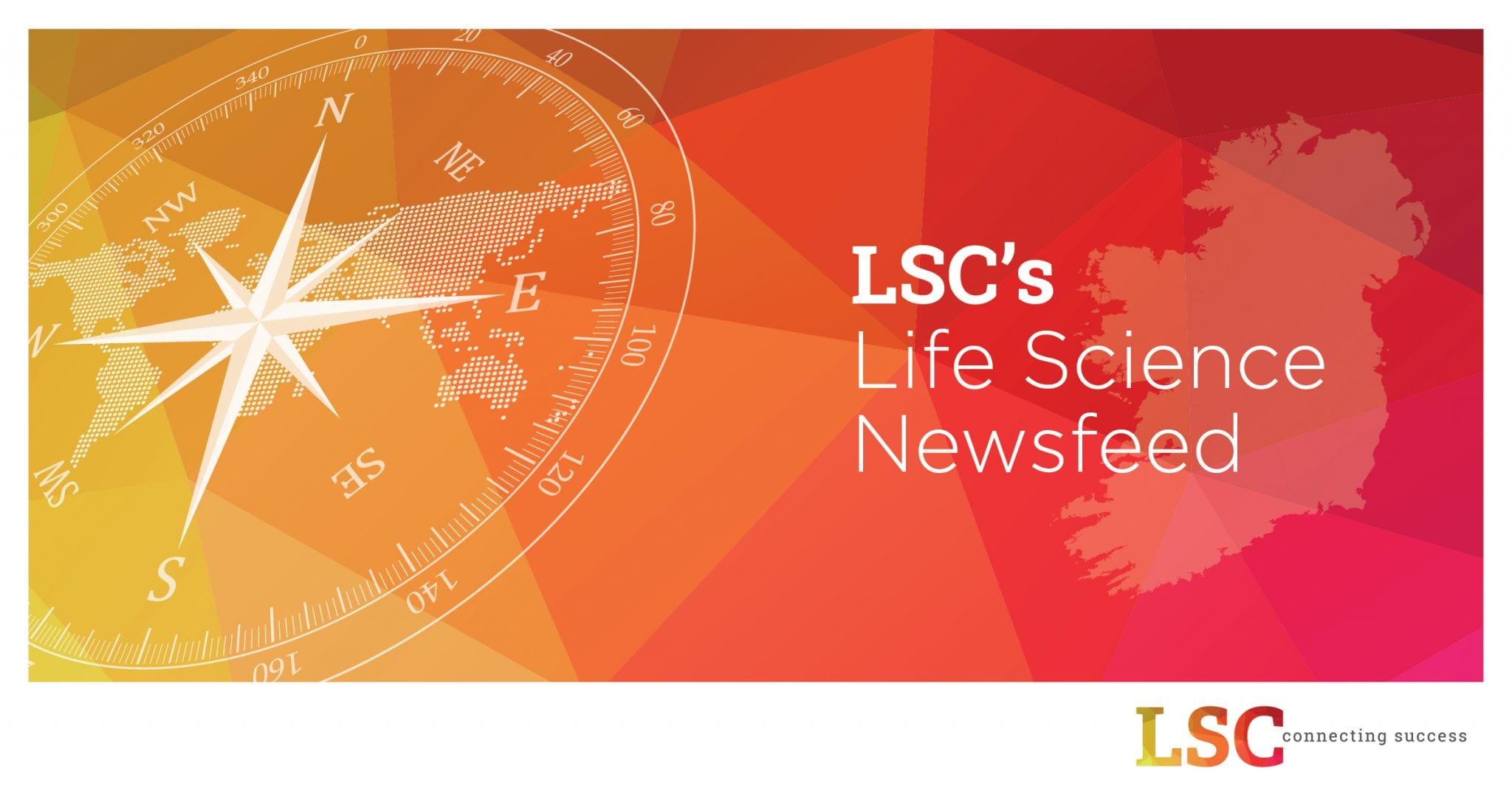 At LSC we specialise only in Life Sciences and always keep up to date with leading news, projects and all that's going on in the industry.  2019 saw continued growth in the Irish Life Science sector  with major announcements nationwide.  Below we have highlighted some of  the top Irish Life Science industry news stories  of 2019!
November -WuXi Vaccines investment to bring 200 additional jobs to Dundalk
WuXi Vaccines, a subsidiary of WuXi Biologics is planning to build a $240 million vaccine production facility on the newly established WuXi Biologics Campus in Dundalk, bringing 200 additional new jobs to the town over five years. The new investment is being supported by IDA Ireland and will bring total employment on WuXi Biologics' Dundalk Campus to 600 by 2024. Read more >>
October – Janssen Sciences Ireland Officially Opens New Manufacturing Building
Janssen Sciences officially opened its new manufacturing building in Ringaskiddy, Co. Cork. The company has operated a biopharmaceutical supply chain facility on its 40-hectare site in Ringaskiddy since 2005. The expansion of the biomanufacturing site increases the company's production capacity by an additional 19,100m2 and creates 200 new full-time jobs. Approximately 450 people were employed on-site during the two-year construction project. Read more >>
 July – New MSD Carlow facility granted full planning permission
The new 13,000 square metre facility, first announced last October, will be constructed on a site adjacent to MSD's existing Carlow plant and will focus on the production of vaccines and biologics. It is scheduled to commence manufacturing operations in 2022 and will employ an additional 170 staff and 100 contractor staff when operational.  The build phase will also see approximately 700 tradespeople employed on site. Read more>>
 July – Takeda Ireland officially opened a new cutting-edge manufacturing facility at its site at Grange Castle in July.
Takeda has created this high containment, state of the art production facility dedicated to the manufacturing of their oncology treatment which will create a total of 40 jobs. The plant is the first Active Pharmaceutical Ingredient (API) manufacturing operation to be located outside of Japan for Takeda and houses all steps of the production process including API, drug product and primary and secondary packaging for supply to global markets. The Takeda Grange Castle plant currently employs over 80 people, all of whom are trained in the latest manufacturing techniques, to ensure operational excellence.  Read more>>
 June – Boston Scientific Galway expands in to new facility
Boston Scientific Galway has officially opened a new facility at its Ballybrit site. The expansion facilitates increased capacity to support global product demand and also includes an industry-leading Equipment Technology Centre. The new facility is at the site of the former Digital building and the company is investing €60M is this phase of development, with over 250 people expected to be based in the new facility by the end of 2019.  Read more>> 
 June – Stryker to invest over €200m in R&D and Innovation projects across its range of operations in Cork
Stryker announced that it is to invest over €200m in Research, Development and Innovation (RD&I) projects at three of its five Cork facilities as it continues its vigorous innovation journey to deliver next generation products and services across its Medical Surgical, Orthopaedics and Neurotechnology and Spine offerings. Read more>>

May – Pfizer Ringaskiddy celebrates 50 years in Ireland
Ringaskiddy was the first location of Pfizer in Ireland and has since expanded to six sites across the country including; Little Island, Newbridge, Grange Castle, Ringsend and City West. From an initial investment of €10 million in 1969, Pfizer's total investment in Ireland now stands at €8 billion. Read more>>
 April – Allergan accelerates expansion in Ireland with €65m investment and 63 new jobs in Westport
Allergan, which is headquartered in Ireland and operates four facilities here, has announced a €65 million capital investment programme for 2019 to facilitate the continued expansion of the company's state-of-the art laboratories and manufacturing campuses at Westport in County Mayo and Clonshaugh in north Dublin. The Westport facility has created 63 new highly skilled jobs, bringing total employment in Ireland to more than 2,000 across the country. Read more>>
April – J&J Vision Care creating 300 jobs as part of investment of approx €100M in expansion of Limerick facility
Johnson & Johnson Vision Care (Ireland) will be adding approximately 100 new roles as part of approx. €100M expansion of its manufacturing operations at its site in the National Technology Park, Plassey, Limerick. Approximately 200 additional workers are expected to be employed in the construction phase of the expansion to the company's Vision Care facility.  Read more>>
February – Meissner to establish manufacturing facility in Castlebar creating 150 jobs
Meissner Filtration Products announced today that it will expand manufacturing operations by establishing a facility in County Mayo, Ireland, creating upwards of 150 jobs over the next 5 years.
In order to be operational in Q1 2020, Meissner will take advantage of a brand new existing 34,000 ft2 Advanced Technology Building constructed by the IDA in Castlebar, expanding it to 100,000 ft2. Meissner has also purchased the adjacent land in order to be able to more than triple the facility's current footprint. Meissner plans to install a substantial, state of the art cleanroom within the existing facility to be used for the manufacture of Single-Use Systems (SUS) that support their biopharmaceutical and pharmaceutical client base. Read more>>

 January – Significant new investment at the DePuy Synthes Ireland Innovation Centre, Cork.
A €36 million investment in ground-breaking research and development projects at the DePuy Synthes Ireland Innovation Centre, Loughbeg, Ringaskiddy, Co. Cork was announced in February 2019. The five-year project will result in significant developments at the company's Materials and Surface Technology Centre, including co-location with Johnson & Johnson's 3D Printing Center of Excellence, creating 30 additional high-quality positions. Read more>>
In response to the recognised skills shortage in the Irish Life Science industry there are currently fantastic courses available through the Springboard+ initiative in the sector. Full article>>
If you're looking to be part of this thriving sector, click below to explore contract opportunities in the Life Sciences with LSC today!