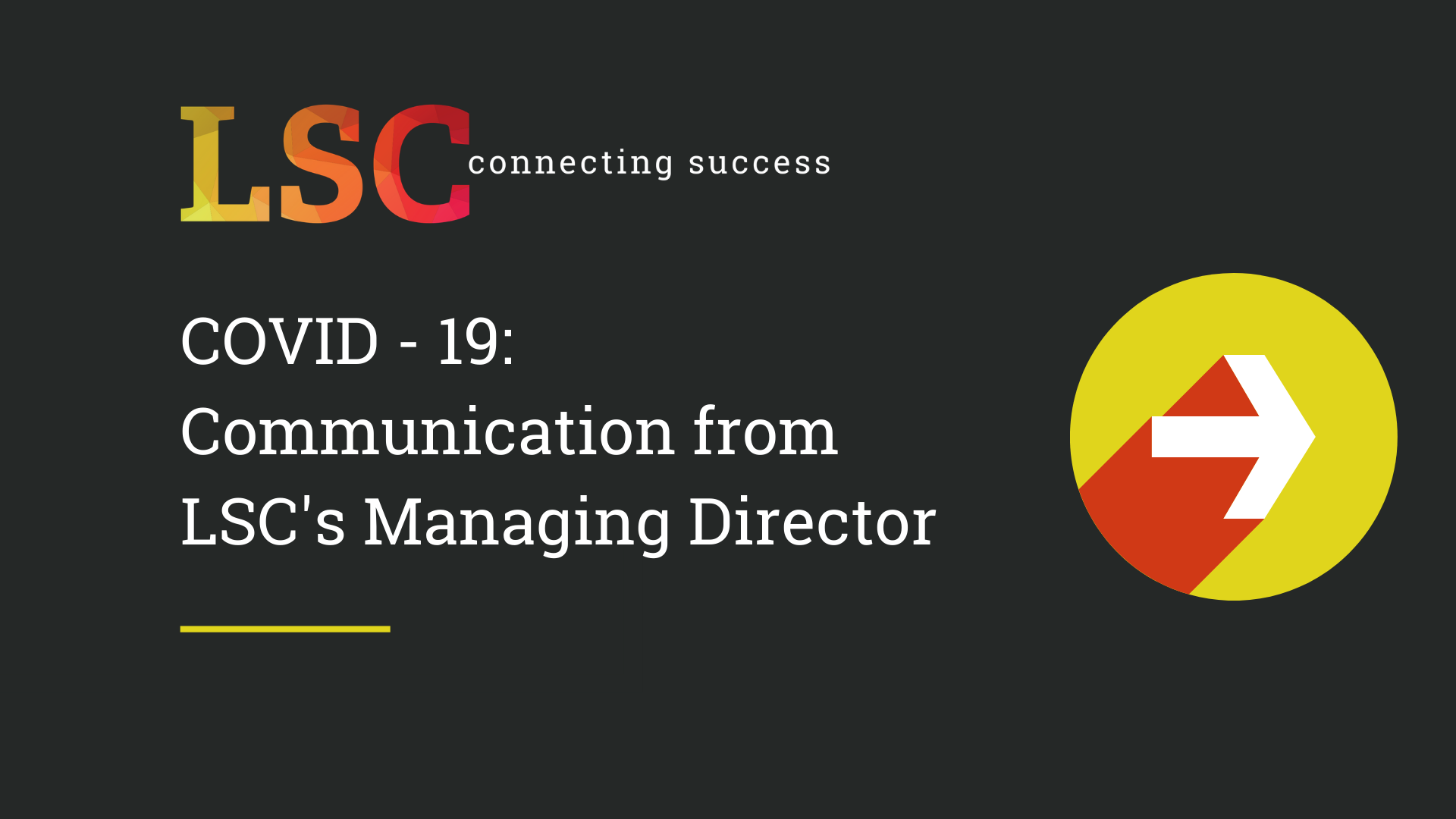 The COVID-19 crisis has impacted the community at large and has created concern across the globe. We want to assure you the LSC team are keeping up to date with the crisis as it evolves and are here to support our Clients, Consultants and their projects during this time of uncertainty. For the safety concerns of our staff and their families we have mobilised our office teams and are now fully operational working from home. Our telephone and IT systems are fully cloud based, allowing us to operate business as usual without disruption to our services. We have taken the following actions and are confident that our remote technologies, robust processes and dedicated team have the capabilities to meet our clients Life Science resourcing requirements throughout and beyond this pandemic.
100% OPERATIONAL
---
LSC will continue to operate business as usual and support our Clients, Consultants and Candidates remotely.  All our personnel are now working from home with full access to internal work systems and are in communication and contactable via video conferencing, email and phone. Prior to mobilising our team, our processes and cloud based technologies were tested to ensure no disruptions to business during this global crisis.
COVID-19 COMMUNICATION STRATEGY
---
LSC have appointed a single point of contact, Regina Carroll – Consultant Success Coordinator, to manage all COVID-19 related communication. We have set up a designated email address (c[email protected]) to prioritise queries and concerns relating to the pandemic and are working closely with our Clients to ensure all communication is delivered to Consultants and Candidates. Internally we are keeping up to date with the situation as it evolves, via advice and webinar sessions from government bodies and the Health Service Executive (HSE). Our aim is to keep all parties as informed as possible on information in relation to updates on sites/projects/contracts and to ensure ongoing support is always available.
CONSULTANT SUPPORT
---
LSC recognise that our Consultants require support now more than ever. LSC's Consultant Care teams are in continuous contact with our Consultants to keep them up to date on the COVID-19 crisis as it evolves. For the safety of all our team, LSC have suspended our regular on-site/face to face meetings with our Consultant network until further notice. However, we are continuing to communicate with all team members via video and phone conferencing to reassure them that LSC support services are and will remain fully accessible.

If you have any queries in relation to how LSC are addressing COVID-19 email [email protected]