As part of LSC's commitment to promoting STEM as a subject and career choice we kicked off Engineers week by holding Robotics workshops in Kinsale open to children of our consultants and all in the community. The aim of the event was to enable children to discover Engineering in a fun, engaging & hands on way and open their eyes to the possibilities a career in Engineering has to offer!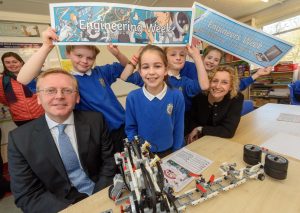 John McWey, Ardbrack Financial & Annette Keane, LSC celebrating Engineers Week at Summercove National School.
Pictures: John Allen. 
We were blown away by the enthusiasm and capabilities of the children on the day. Although it was a fun and engaging event, children worked hard to put their STEM knowledge to use. Reading instructions from laptops, they were tasked with building, programming and measuring distance to engineer their Robots around a maze! To see the children problem solving and working together as part of a team to find solutions was great to observe – skills that will be hugely beneficial in the classroom and the workplace!
Engineer's week also brought us to the launch of the Summercove National school STEM education programme. We are delighted to sponsor this long-term Robotics initiative, where 4th class pupils will work weekly with Lego education Robotics and continue to gain skills and insight into the world of STEM. Following on from the taster of our initial workshop energy levels were sky high as Michael Phelan on behalf of Johnson & Johnson opened the launch with a Lego demonstration.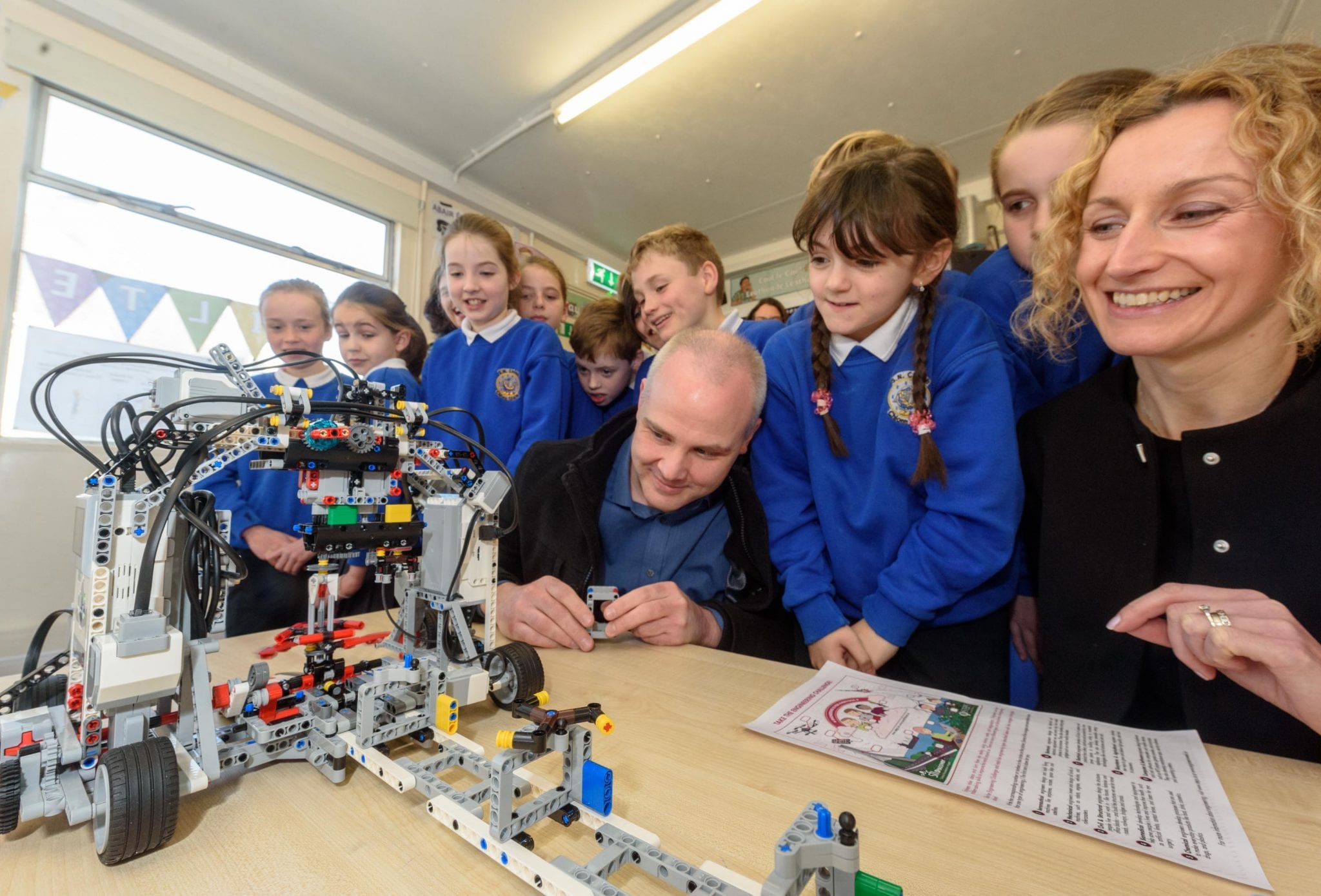 Michael Phelan, DePuy Synthes Companies  and Annette Keane, LSC launching the Lego education Robotics programme.
Pictures: John Allen. 
At LSC we understand the importance of creating an interest in STEM from a young age. Working with scientists and engineers we see the amazing opportunities that are out there at present but are also aware that we must sustain and develop our indigenous talent to fill these highly skilled jobs.  As technology is ever changing and will continue to play a bigger part in our future we see the need to introduce STEM in an exciting and inclusive way, so that girls as well as boys feel comfortable with technology and can relate to where they fit in this exciting future!
Well done to Eli Lilly, Johnson & Johnson, Perfect Reception, Ardbrack Financial Ltd and Summercove N.S. Parents' Association who are all supporting this new STEM education programme.