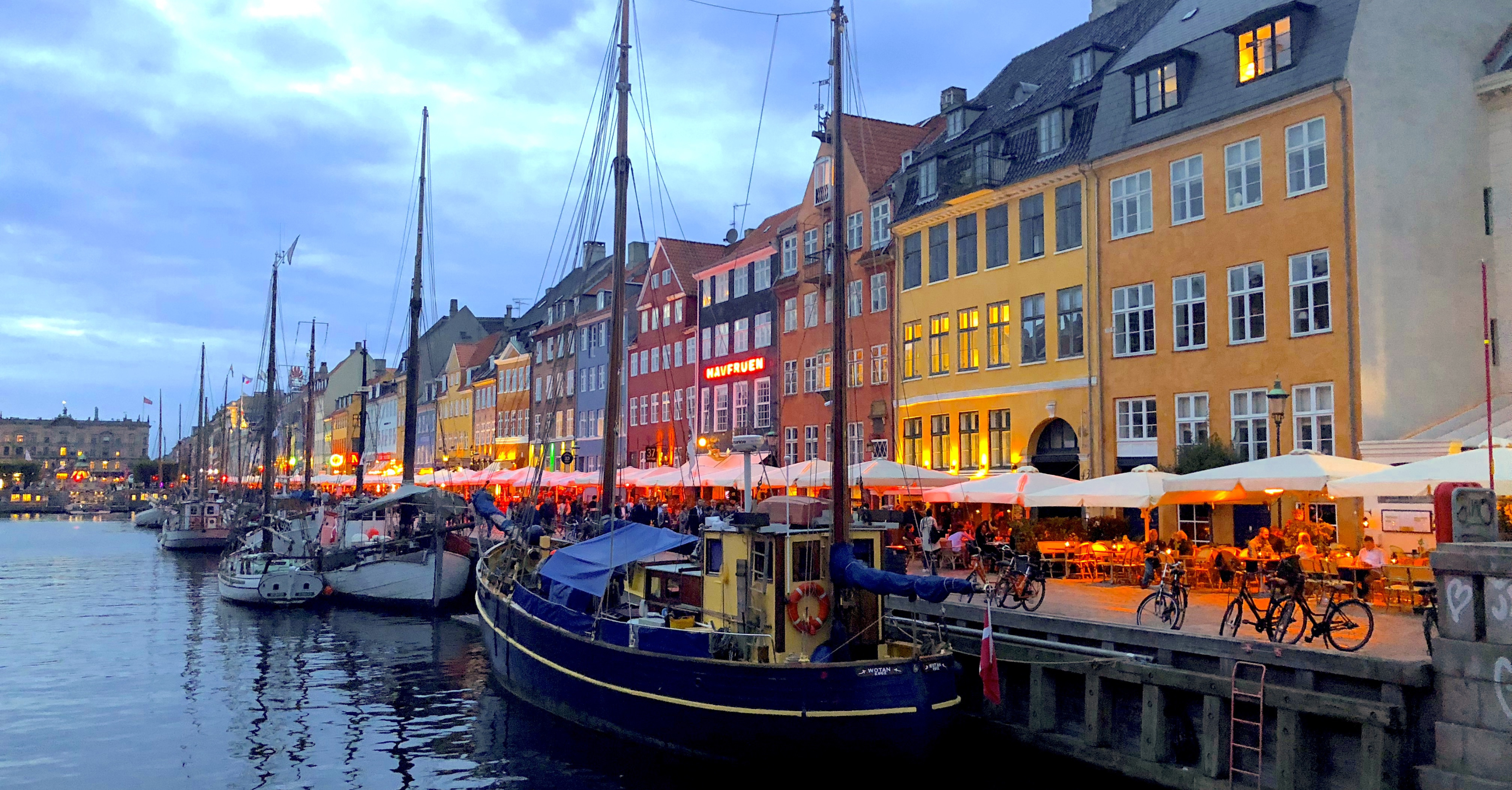 Denmark has a long-held reputation for being a cornerstone of the Life Science industry's R&D. Over 10,000 new jobs were created within the industry over the last 5 years, and with investments announced totalling more than 32 bn DKK, this number is only set to rise. 
LSC's "Spotlight on Denmark" series will bring you the latest insights and info on contracting in the Life Science industry in Denmark. In this week's blog, we shine a light on some of the employers in the region and some of the major announcements for each over recent years. With over 700 life science employers throughout Medicon valley (around half of which are smaller enterprises with 9 or fewer employees), we've honed in on 4 of the region's movers and shakers. 
Fujifilm
Located in the beautiful city of Hillerød in Denmark, FUJIFILM Diosynth Biotechnologies (FDB) is a progressive, innovation-driven global Contract and Development Manufacturing Organisation. 
Their Danish site houses numerous capabilities: World class cGMP facilities, microbial fermentation, cell, and gene therapy, as well as current expansions into new fields like fill finish technologies. Fujifilm constantly invests in the development of new cutting-edge applications while strengthening their own processes in the area of Quality Systems, Bio Process, Supply Chain and Engineering. The addition of eight 20,000-litre bioreactors and two downstream processing streams to support large-scale batch production (in 2022) is a solid example of FDB advancing their manufacturing facilities to drive improvement.   
There has never been a more critical time for the development of innovative gene therapies and vaccines. This is an incredible time to be part of a multicultural organisation that is working on life-altering medical projects alongside the most innovative pharmaceutical companies. 
(Information sourced from https://fujifilmdiosynth.com/)
Fast facts*: 
Location: Hillerød (total Life Science Employees circa 4,200) 
Regional Developments: New Favrholm district in Hillerød Municipality 
Employees: 1000 approx 
Recent investments announced: 6bn DKK (Approx €805 Million) for Plant expansion, 19400 m2 – expected completion in 2023. 
LEO Pharma
LEO Pharma is one of the world's leading healthcare companies in the research and development of novel treatments for dermatological diseases. Located in Ballerup, Denmark, the site is powered by experts and engineers, who are steadily expanding their pipeline with a mix of topical, oral, and injectable treatments. Their working culture is defined by trust, respect, fairness, collaboration that encourages people to voice their opinions with a strong focus on Training & Development.  
LEO Pharma invests heavily in high-end research projects. They partner with leading research centres, academic institutions, and industry partners across the globe to drive innovation in the field of medical dermatology.  It also has a fully integrated drug discovery platform that combines a variety of scientific disciplines like medicinal chemistry, bioinformatics, molecular biology, pharmacology, and pharmacokinetics.  
Recent investments announced: 1.5bn DKK (Approx €201 Million)
(Information sourced from https://www.leo-pharma.com/)
Fast facts*: 
Location: Ballerup (total Life Science Employees circa ,000) 
Regional Developments: New urband and industrial Kildedal district in Ballerup Municipality 
Employees: 2,100 approx 
Recent investments announced: 1.5bn DKK (Approx €201 Million) for New plant, ca 6000 m2 – expected completion in 2023 
Bavarian Nordic
Located in Kvistgaard, Denmark, Bavarian Nordic are experts in live virus vaccine manufacturing with a strong presence all over Europe. In addition to its poxvirus-based vaccine platform technologies, Bavarian Nordic is one of the world's few independent manufacturers of virus vaccines with the capability to produce a variety of vaccines.  
Development of new vaccines has always been of strategic importance to the company. Some of the key products in development are freeze-dried versions of the smallpox vaccine, RSV vaccine and TAEK-VAC (Next generation of immuno-oncology therapies). As of 2022, an additional clean room suite and a multi-product fill, finish facility, which are being constructed at their facility in Denmark, will further increase their capacity to manufacture multiple products simultaneously. 
A day at Bavarian Nordic involves spending time with talented, enthusiastic colleagues who encourages innovative thinking and recognises individual effort. This is a challenging international working environment where job satisfaction and personal development are highly valued. 
(Information sourced from https://www.bavarian-nordic.com/)
Fast facts*: 
Location: Kvistgård (total Life Science Employees circa 2,000) 
Regional Developments: – 
Employees: 500 approx 
Recent investments announced: 1bn DKK (Approx €134 Million) for Plant expansion to bring total production area to 4700 m2 – expected completion in 2022. 
Novo Nordisk
Located in around the city of Copenhagen and Kalundborg, Novo Nordisk is a global healthcare company that has been developing innovative treatments and leading the way in diabetes care for more than 97 years.  
Their core expertise lies in discovering and developing new protein and peptide-based drug therapies, genome editing technology, RNA interference (RNAi) and stem cell-based research to ultimately cure diabetes and other serious chronic condition. From early research to commercialization of therapeutic concepts, Novo Nordisk has extensive experience in the entire development process, while refining their engineering and manufacturing capabilities to perfection in every step of the way. 
The company believes in open innovation and knowledge building and has established a collaborative work culture. Working with Novo Nordisk there can further sharpen the scientific knowledge while giving an opportunity to explore some of the emerging scientific technologies. 
(Information sourced from https://www.novonordisk.dk/)
Fast facts*: 
Location: Kalundborg (total Life Science Employees circa 4,300) 
Regional Developments: Copenhagen to Kalundborg motorway 
Employees: 3,350 approx 
Recent investments announced: 17bn DKK (Approx €2.2 Billion) for three new plants and expansion of existing production facility – expected completion in 2027.
*Fast facts sourced from https://mva.org/wp-content/uploads/2022/05/20220518_Life_science_easter_denmark.pdf 
Take a
look at our latest Contract Opportunities in Denmark