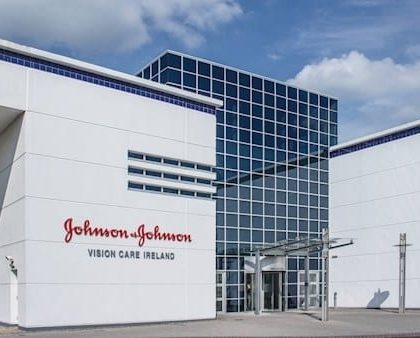 J&J Vision Care / Vistakon – Plassey, Limerick, Ireland
J&J Visioncare Limerick (formerly J&J Vistakon) is the only Visioncare manufacturing site based outside the US. The state of the art site now employs over 900 people, with 100 additional vision care jobs across manufacturing announced in 2019.
Visioncare produces disposable contact lenses in an advanced technology, highly automated facility which includes injection moulding, robotics, and vision and sterilisation systems.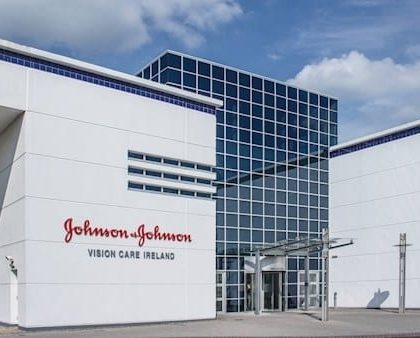 All products are manufactured to rigorous specifications within a class 100,000 cleanroom environment. The production process is fully automated and the lens is untouched by hand from start to finish. Since the final product will be in touch with the human eye, there are stringent quality and hygiene checks throughout. The site is run in accordance with ISO and FDA regulations.
The Limerick facility was originally fitted out with six advanced production lines to manufacture one day disposable contact lenses for the European and Japanese Markets. Since then, it has expanded a number of times and now has over 40 production lines and manufactures lenses which are shipped worldwide. The limerick site produces over seven billion lenses annually on a continuous 24/7 shift.