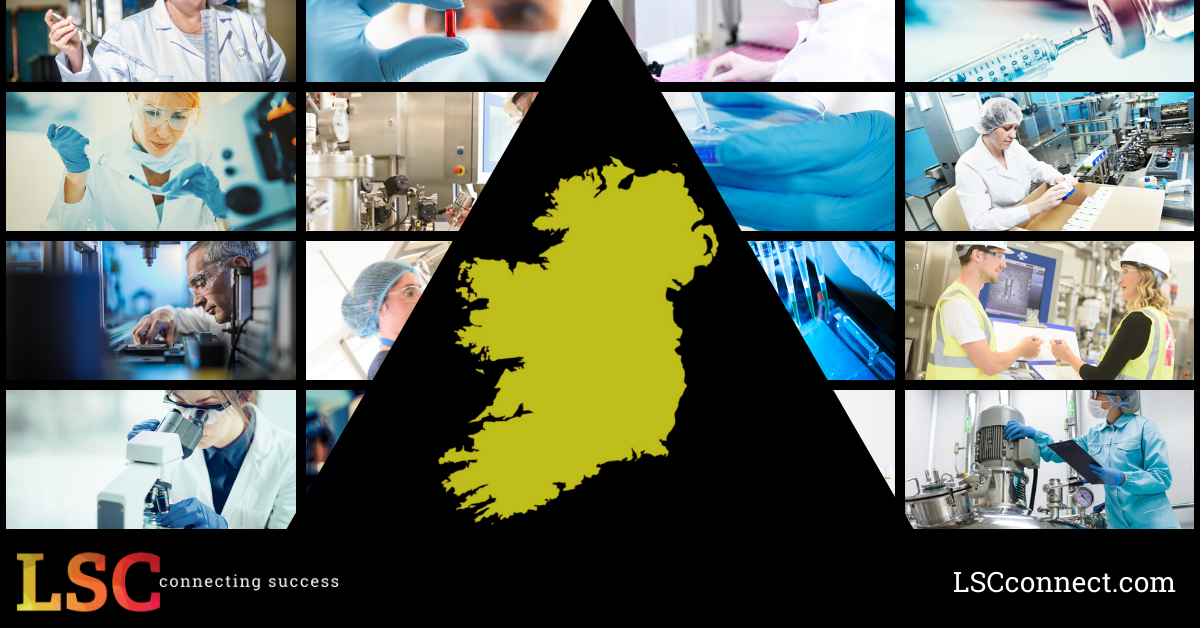 At LSC we're receiving a lot of queries about current job opportunities in the Irish Life Sciences amid the COVID-19 crisis. As expected, the pandemic is impacting all industries including our own;
We have seen a slow down on new requirements in some facilities due to social distancing and prioritisation of business-critical projects.
However, the Life Science ecosystem in Ireland is world-class and the outlook for the sector remains hugely positive.
The Irish Medical Device, Biotechnology and Pharmaceutical sectors are of global importance and will continue to require skilled professionals to maintain competitiveness and positioning throughout and beyond this crisis.
Operations are still running; business critical projects are progressing to bring lifesaving medicines to market and new requirements are coming to the fore as companies innovate to combat COVID-19.
Partnering with world leading Life Science companies, LSC have contract opportunities on global projects across the country and are here to support professionals who want to make a difference in this sector.
If you're an Engineer or Scientist ready for a new challenge click here to check out contract opportunities with LSC or get in contact today to find out how LSC can support your career in the Life Sciences.
T: +353 21 4777 329
E: [email protected]