This October, LSC held the first in a series of 'Soft Skills for Career Success' workshops in Cork and Limerick as part of our Consultant Success programme.
Free and exclusive to the LSC team we partnered with our consultants to tailor the workshops around their soft skills requirements.
Based on their needs the first module "connect" was designed to provide participants with the competencies to Communicate, Present and Influence with confidence.
While maintaining technical knowledge remains highly important our clients and consultants are seeing the ability to demonstrate soft skills such as problem solving, team work and effective communication as key to project and career success.
We were delighted with the uptake and interest in the courses and the motivation of our consultants to invest their time in continuous professional development to support self-improvement and future client needs.
We have received fantastic feedback on the workshops so far and a big thanks is owed to Michelle Dineen (Ardin Career Development), who has more than 20 years in the Life Science sector and made a great course facilitator.
Below are just some of the positive comments received on the training. We'll be working closely with our consultants in the coming months and looking forward to preparing further soft skills training for 2019!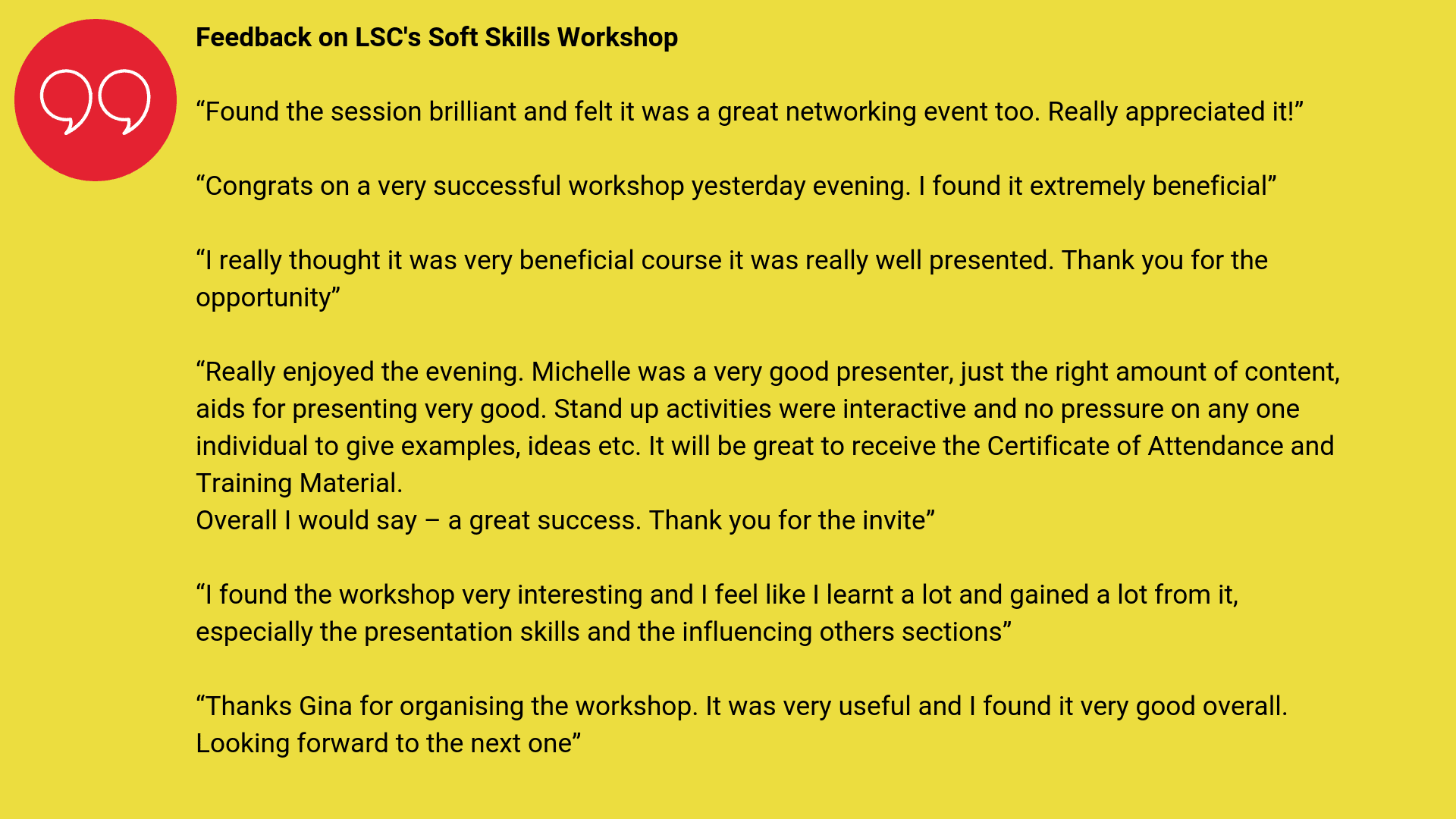 If you would like more info on LSC's consultant success programme contact Gina O' Brien today!